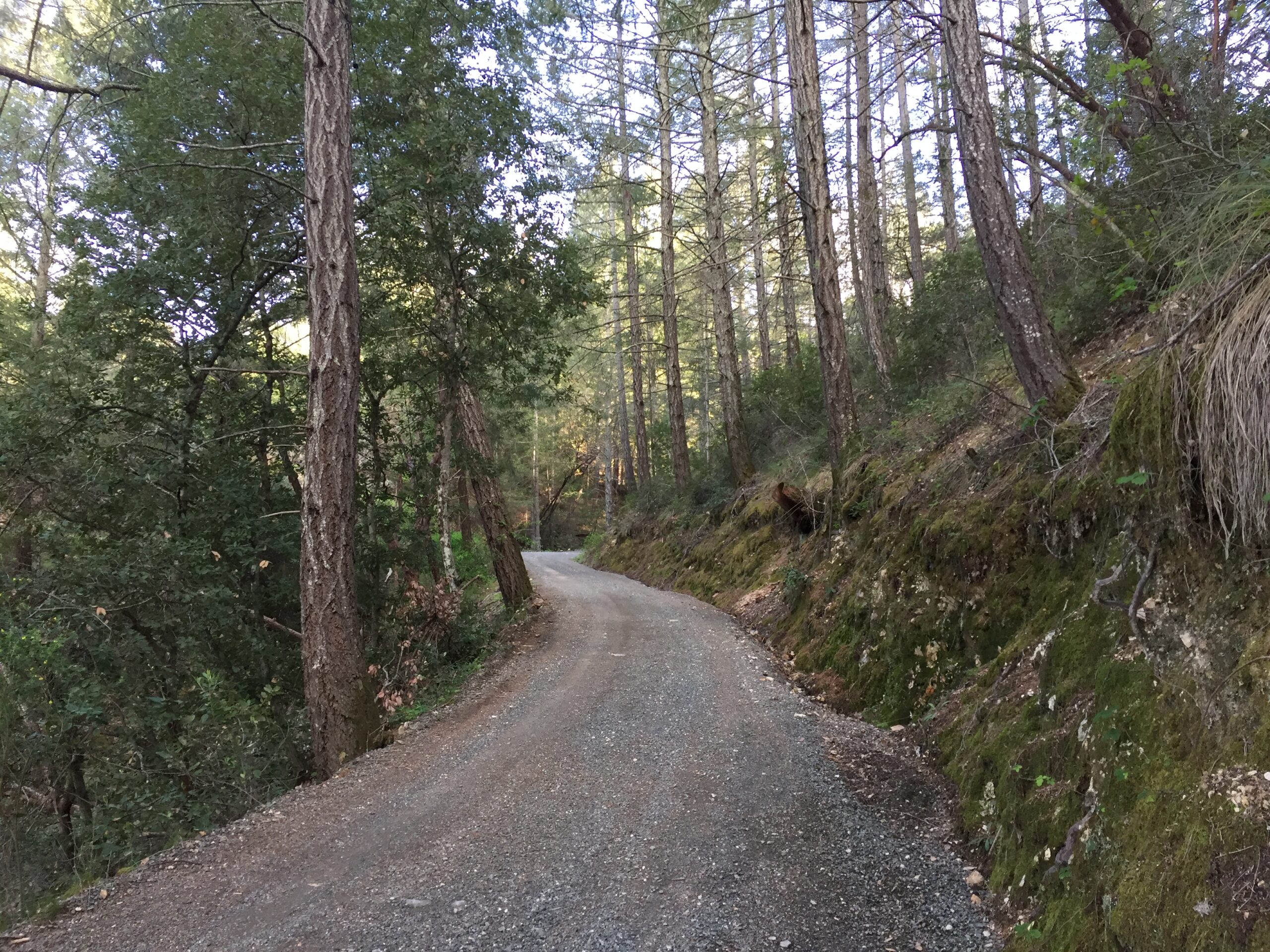 Over the years, many of our clients, patients and friends have asked us how we got into the wine business. Here's our story…
An Exciting Discovery
My wife Angie and I settled in the Napa Valley in 1979, and I began practicing family medicine in Calistoga and St. Helena. As we made made friends with winemakers and vineyard owners, we also fell in love with the rugged beauty of the mountains south of the town. We has started looking for property when winemaker friend Vince Arroyo suggested we look at an unspoiled parcel up on Diamond Mountain just before it was listed for sale.
We drove up the deeply rutted and narrow dirt road. As we drove higher and higher into the wilderness, we became desperate to turn around, but we couldn't because the road was too overgrown. We were relieved to finally reach the clearing with the proposed building site. And then we took a look around.
The panoramic view of mountains, trees and sky was so stunning, we were overwhelmed. We immediately bought 10 acres, and built a house with a fireproof blue metal roof the color of the sky. Our property is in a Mediterranean microclimate so we planted French lavender and citrus trees including Meyer lemon, grapefruit, tangelo and two kinds of blood oranges.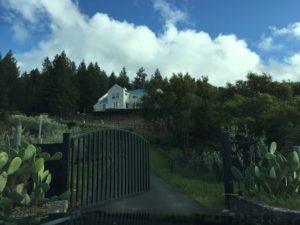 The Gift
I was in my office seeing patients when I got a call from my wife, Angie. She was angry. "I thought we had an agreement," she said. "No expenditures over $500 without mutual consent!" I had no idea what she was talking about. She told me that she had come home to find 250 vines planted around our house. This was in 1991, just after we finished building our house.
I felt a moment of panic and wondered if my friend Jess Madrigal, who owns a vineyard management company in Calistoga, had misunderstood our last conversation. I had asked him what it might cost to plant a few vines on our property — and now we had 250!  I called Jess immediately. He listened patiently and then said, "Do you remember the good medical care you provided to my sister, Cora, all those years without charge? The vines are a gift from her."
We named that first planting of Spottswoode clone Cabernet Sauvignon Cora's Vineyard, and started making a barrel of wine for the family each year. It started us on the path to launching Mueller Family Vineyards to showcase our estate grown Cabernet Sauvignon.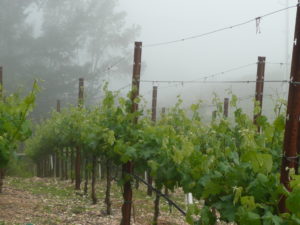 Another Surprise
In 2004, we decided to clear boulders and scrub pine from more land to plant more Cabernet Sauvignon vines in vineyard blocks named for our daughters Nicolette and Claire.  It's been a real family business, with our daughters helping to clear the land of rocks and pitching in during harvest. We released our first commercial bottling in 2007, and earned a score of 90 from The Wine Enthusiast. Our 2008 vintage of Mueller Family Vineyards Diamond Mountain Cabernet Sauvignon scored 93 points.
The next vineyard expansion came in a surprising way. Angie and I were eating dinner at a benefit in 2008 when the live auction began. I had my fork in the salad when, during a lull in the table conversation, I heard the auctioneer describe a lot that was perfect for us. Someone was offering development of an acre of vineyard from soil preparation and planting to irrigation and trellising.
It stood at $7,500 and with not more than a one inch nod from Angie my paddle shot up. We got that gift for $8,000. It allowed us to replant Cora's Vineyard on the north side of the house, add Angela's vineyard on the south side and Frank's vineyard block of Petit Verdot just west of the driveway. Now our hand-tilled mountain vineyard has 4,000 vines that produce the wine we share with you.